DCS Daily Tips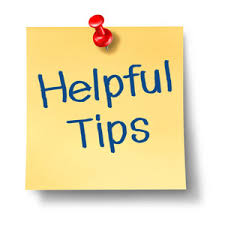 Don't ask your insurance company questions……
During my telephone calls with claimants I've been able to listen to what their  conversations sound like with their insurers. (Remember, I don't recommend phone calls…..) For example, "I asked Guardian what would be the best way to present my claim." And, "Why haven't I received my check?" Or, "I asked my claims handler to assist me."
To begin with, does anyone really believe what they are told by a claims handler? Would you trust that you are being told the truth about anything? Claims handlers often do not tell the truth. Unum's reps, for example, cannot tell you the decision on a claim until managers "validate" it. If you call while the claim is sitting in the manager's office, you'll get the "run around."
IME physicians should never be asked questions about conditions or treatment. They are not acting in the role of treating physician and without a complete medical history, could provide wrong advice that could harm.
Finally, claimants should never ask, "Why didn't I receive my check?" Rather, ask, "Can you please tell me when I can expect to receive my check?" See the difference?
Cardinal rule: Don't allow your insurer to make claim decisions about anything. YOU make the decisions, and communicate them, rather than asking insurance companies to "figure it out." This goes for establishing your Date of Disability, Elimination Period, 1st Benefit Begin Date, Pre-Disability Earnings figures etc.
Insurance companies should never be allowed to have a major consensus about anything.