Holiday Naughty List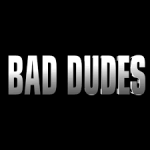 Several times this month I've received phone calls asking me to recommend insurers for both Group STD/LTD and Individual Disability. While the disability insurance industry is corrupt as a whole there are insurers who engage less in bad faith than others.
Here is my top 20 ranking for 2017 beginning with the worst insurers.
Unum Group
Prudential
CIGNA
Met Life
Aetna
The Hartford
Mass Mutual
Sedgwick/The Reed Group
Guardian/Berkshire
Disability Management Services, Inc.
RMS
Ohio National
Mutual of Omaha
Lincoln Financial
Liberty Mutual
The Standard
Standard Reliance
Aflac
Principal
Northwestern Mutual
While there are no real "better" group STD/LTD insurers, the Individual Disability market shows both Principal and Northwestern Mutual to be fair reviewers of individual disability claims. Congratulations to NWM and Principal for continuing to perform objective claim reviews in 2017!
In my opinion, the "Top 10" listed are not fair disability claim reviewers and should not be considered to be fair in any aspect of claim investigation.
Filed under: Breaking News, Editorials