Mental vs. Physical Claim Abuse – They All Do It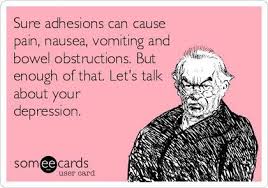 One of the longstanding issues continuing to plague insureds/claimants are the allegations made by insurers that certain physical diseases are in fact mental and should be only paid for 24 months.
The new/old strategies to classify impairments as "behavioral health" in order to reduce claim liability, is as popular as ever. In so far as private disability is concerned, any mention of depression, even if it is secondary to physical disease, is presumed to be the sole cause of disability and limits benefits to 24 months.
Recently, two companies have emerged as the top offenders of behavioral health claim abuse, not surprisingly Unum Group and The Hartford. Most people are unaware that The Hartford's management originates from Unum's old Duncanson & Holt, and its claims strategies are primarily the same with one exception. In my opinion, The Hartford places more nickels in the surveillance-investigation bucket than Unum does.
Nevertheless, the financial reserve conflicts of interest involved in limiting benefits to 24 are so obvious, the practice is no longer "secret". I think most people understand very clearly that mention of depression could be trouble.
Unum's "big thing" these days is to classify "migraine impairments" as mental and nervous. While insureds scurry to obtain proof of claim from their neurologists, Unum insists "migraines" are "self-reported" and any evidence submitted is subjective.
The Hartford doesn't even wait for final investigations to be completed. The company literally "jumps in" with both feet by having medical reviews done by a company called MCN (which you can look up on the Internet), inaccurately supporting a false narrative that there is no "objective evidence " to support a physical disability.
Neither company's Plans or policies require "an objective evidence standard", a fact left unmentioned in its citations and writings. Some Unum ERISA Plans limit "self-reported" impairments to 24 months, but then again it's Unum that decides what is and isn't "self-reported."
The misuse of Plan and policy provisions opens the door to increased profitability for insurers, but causes periods of unsecured financial support to those who are physically impaired and cannot return to work. Therefore, there is harm being done to insureds by corporations seeking increased profits at their expense.
It seems as though fibromyalgia, chronic fatigue, secondary depression, migraines, chronic pain, and many other impairments are "positioned" to look like mental disorders when they are clearly not. Even Lyme disease, an old impairment from the past is often classified as "mental" in order to avoid paying claims to age 65.
Insureds in this situation have 24 months to submit evidence that they are in fact "physically disabled" and not mentally disturbed. In fact, it amazes me that Unum, for example, can allege a behavioral claim when the insureds has never received therapy, and is not now in consultation with a mental health provider. How is that possible?
Still, Unum's old abuse of the Mental and Nervous provisions of the policy remains rampant and is harming insureds and claimants as it always has.
In my opinion, all states should outlaw limitations for mental illness, that should take care of the problem. In the meantime, this is an awful situation for insureds to be in.