Prudential – Deluded Claims Handlers Profess Honesty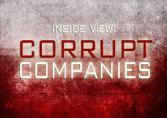 Readers have probably read many of my articles on this blog that "Prudential and The Hartford do not fall far from the Unum tree."
This probably stems from the fact that The Hartford is filled with old Duncanson & Holt (a former subsidiary of Unum Life) executives while Prudential hired the overflow of terminated employees from Unum – not good ones mind you.
All three companies: Unum, Prudential and The Hartford appear to manage claims with like mind and engage in many of the same unfair practices. In some cases, they use the same language in their written communications and follow the same patterns of Plan and policy misrepresentation.
When I heard this morning that a Prudential claims handler actually said, "Oh, we don't do that sort of thing here at Prudential. I used to work for Unum, and we operate very differently".
My first thought was that the "proof is always in the pudding" so to speak. Prudential's mantra of unfair patterns of practice is well-known to claimants who suffer through a claims review procedure that is somewhere between corrupt and well-defended deliberate negligence. In fact, in my opinion, Prudential is second in egregious claims practices after Unum Group,.
Prudential has a history of using Registered Nurses without specific specialty to review patient notes and puts forth the reviews as back-up for claim denials. Claims with considerable financial reserve deserve more than an un-specialized RN review before denying claims.
In addition, the company also insists on obtaining mental health records even when  psychologists and psychiatrists refuse to release them. Penalizing claimants for the refusal to release actual psychotherapy notes is a Prudential "pattern of practice" it has never been held accountable for.
Even when psychotherapy notes ARE disclosed Prudential's RNs engage in some of the most egregious misrepresentation I've ever come across in the 25 years I've been working in disability claims. For example, if the therapist refuses to mention the claimant's "affect", or doesn't administer "other psychological tests", all other information contained in the patient notes favorable to the insured is tossed and not considered.
In one particularly awful Prudential review, it was cited that patient notes mentioned a "non-working boyfriend who visited and did nothing to help support the household." It was Prudential's opinion that housing a "worthless" boyfriend caused the claimant to do all of the work and her claim was denied.
Prudential is also known for using "shady" third-party resources to review its claimants' records. Companies who openly profess "assisting insurers with their goals", and who "teach" employee neuropsychologists how to test to deny claims aren't capable of providing "independent review" although Prudential's management continues to profess "good faith and fair dealing."
In addition, due to the cross-over of Unum's management to Prudential "old Unum MDs" are often paid to perform IMEs and do peer reviews. These well-known claim killer insurance defense physicians cause extreme claimant hardship by using the same old logo to provide insurance defense with the illusion of credible reports.
Finally, Prudential is also famous for its say nothing six page letters to claimants, failure to answer questions asked, alleged lost paperwork and time/date tactics to avoid paying LTD. For example, Prudential often denies STD claims within a week or two to maximum duration so that it can allege the Elimination Period for LTD was not met.
Given all of the above you can well imagine my reaction when I heard a Prudential rep's comment that "it doesn't do that."  Interestingly, Unum uses the "we did nothing wrong defense" all the time. The Hartford never attempts to defend its unfair claims practices but continues to engage them anyway.
The truth is, neither Prudential, Unum nor The Hartford "walks the talk" and they continue to collude with similar unfair claims practices and communications. The  most recent example of collusion is Hartford's requests for SSDI 1099s, copying Unum's Lucens debacle to locate pennies of overpayment.
Are all insurance claims reps brainwashed into thinking their respective insurance companies are doing the right thing? Typically, it takes an insurance claims handler about a year to lose the INSURANCE SPEAK and think clearly again.
Most claims handlers, however, are fully aware of what they are doing despite the false honesty in their statements.
Filed under: Managing Claims, Targeting Tactics, Unfair Practices