FREE INITIAL CONSULTATION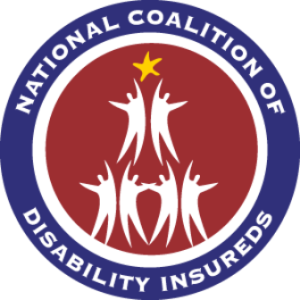 The National Coalition of Disability Insureds is a non-profit organization dedicated to insureds and claimants as a means of gathering public lobby support for fair and equitable  disability claim review. The membership of NCDI supports petitions and  efforts to contact federal and state regulators to change an already corrupt system of   disability claims review.
Although in its infancy, NCDI offers membership to insureds and claimants who can support communications, petitions, and other contacts with federal and/or state regulators. Current projects include contacting congressional leaders with requests to enforce the availability of federal assistance to ERISA claimants through regional EBSA offices and projects to report unethical insurance physicians to their medical licensing boards.
Currently, EBSA offices, the only available arm of the U.S. Department of Labor, provides little to no assistance to ERISA claimants who are treated unfairly by disability insurers. NCDI is interested in finding out whether federal money is allocated to regional EBSA offices to provide assistance to ERISA claimants when complaints are received by the regional offices. A copy of the letter recently sent to Senators Collins and King from Maine can be reviewed on Lindanee's Blog located at
Those who wish to become a member of NCDI may do so by sending Linda Nee a private email at DCS@metrocast.net.  We welcome the support of all of our membership in suggesting projects supporting our mission. Please join in  to help with our projects for 2015. Welcome aboard!
2015 News
Early in the year my attorney and I petitioned the Maine Attorney General to open the door to further communication with insurers on behalf of insureds. The response was not favorable and therefore I am in the middle of a legal proceeding to defend my right to provide consulting assistance under Maine law as a Life & Health Consultant.
The Maine Attorney General has been in bed with Unum Group to limit services provided to insureds since 2008. Although I have fought the good fight, special interests to allow Unum to deny more claims persists. A hearing was held today in York County where it was decided that future proceeding should be referred to "business court" in Portland. I am told by my attorney that the judges in "business court" are more apt to allow more opportunities for consultants to advise clients.
If anyone is interested in providing a statement as to the value of services provided by consultants versus attorneys, or who may wish to give a deposition on the record in this case, please contact me for more information. Many of you read Lindanee's Blog and have commented how valuable the information is. Your participation in the case would be extremely helpful, not only for me, but other consultants.
Also, NCDI has been in communication with the governor's special counsel to seek the creation of a legislative committee to oversee actions of the Maine Attorney General's office. The Maine AG operates entirely unregulated and there is no where for Maine citizens to go when they have complaints. Governor LePage is currently in opposition to Janet Mills (AG) and therefore NCDI will be interviewing Maine Representatives and Senators to obtain their support.
---