FREE INITIAL CONSULTATION
EXPERT DISABILITY CLAIMS SERVICES
Thank you for visiting the Disability Claims Solutions, insurance claim advocates and consultants. I hope the information below will be helpful to you as you prepare to become a part of a very complex and often frustrating insurance disability claim process. If, after reading the information below you are considering disability claims services, please feel free to contact me by phone or email to discuss your individual claim. I am here to help.
LEAVING WORK ON DISABILITY
Leaving work because of a medical disability can have a tremendous emotional impact on anyone. In fact, making the transition from working in a chosen career field to total or partial disability is a major life event that deprives individuals of their personal empowerment with family, friends, and peers. We live in a culture of "work ethic" and paying our own way. Unfortunately we often define who we are by what we do for a living.
Most insureds who eventually go out on disability have already experienced difficulty working at jobs, or staying at work on a sustainable basis. After a period of time, exhausted and emotionally frustrated, most people stop working because they have reached a point when working is no longer a medical option. It's at this time that many insureds consider disability claims services.
Linda provides insureds and claimants with a workable roadmap of the disability claims process and provides disability claims services so that insureds are more knowledgeable and can make informed choices and decisions when managing their disability claims. Disability Claims Solutions, your insurance claim advocates and consultants.
WORKING WITH PHYSICIANS
DCS, Inc. works with physicians to obtain medical certification of restrictions and limitations. We feel this is of utmost importance to any disability claim. Linda works very hard with all of your physicians to obtain the answers to these questions:
What is the disease or injury that disabled you?
How does your diagnoses prevent you from performing the material and substantial duties of your own occupation?
What is your physician's treatment plan and medical restrictions and limitations?
Linda maintains excellent relationships with treating physicians who often contact her for assistance. Insureds and claimants ultimately benefit from the teamwork of physicians, employers, and a disability claim professional. The disability claims services provided by a qualified expert are invaluable to those who file private disability claims.
ACTUAL CLAIMS EXPERIENCE – A VALUABLE ASSET
Linda's actual experience in managing claims for a major disability insurance company is a valuable asset in providing consulting services to those who file claims. A a former claims specialist, expert witness and consultant in private practice, Linda's experience and knowledge lend credibility and accuracy to the advice she provides to her clients.
If you are interested in becoming a DCS client and finding out more about Linda's disability claims services available to you, please feel free to contact her using the information below. She is here to help and is looking forward to working with you in the future.
Please also visit our Blog at for more information and discussion of Linda's disability claim services. Individuals are invited to become private viewers of the blog. Please send me your address if you wish to have access to valuable information about the claims process.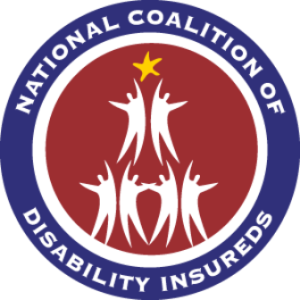 Please also visit the link to NCDI, the National Coalition of Disability Insureds for updates on projects insureds can participate in. If you are interested in learning more about NCDI and how you can help, please send Linda an email.

 Linda is a member of the National Association of Health Underwriters
Member of The Society of Professional Consultants